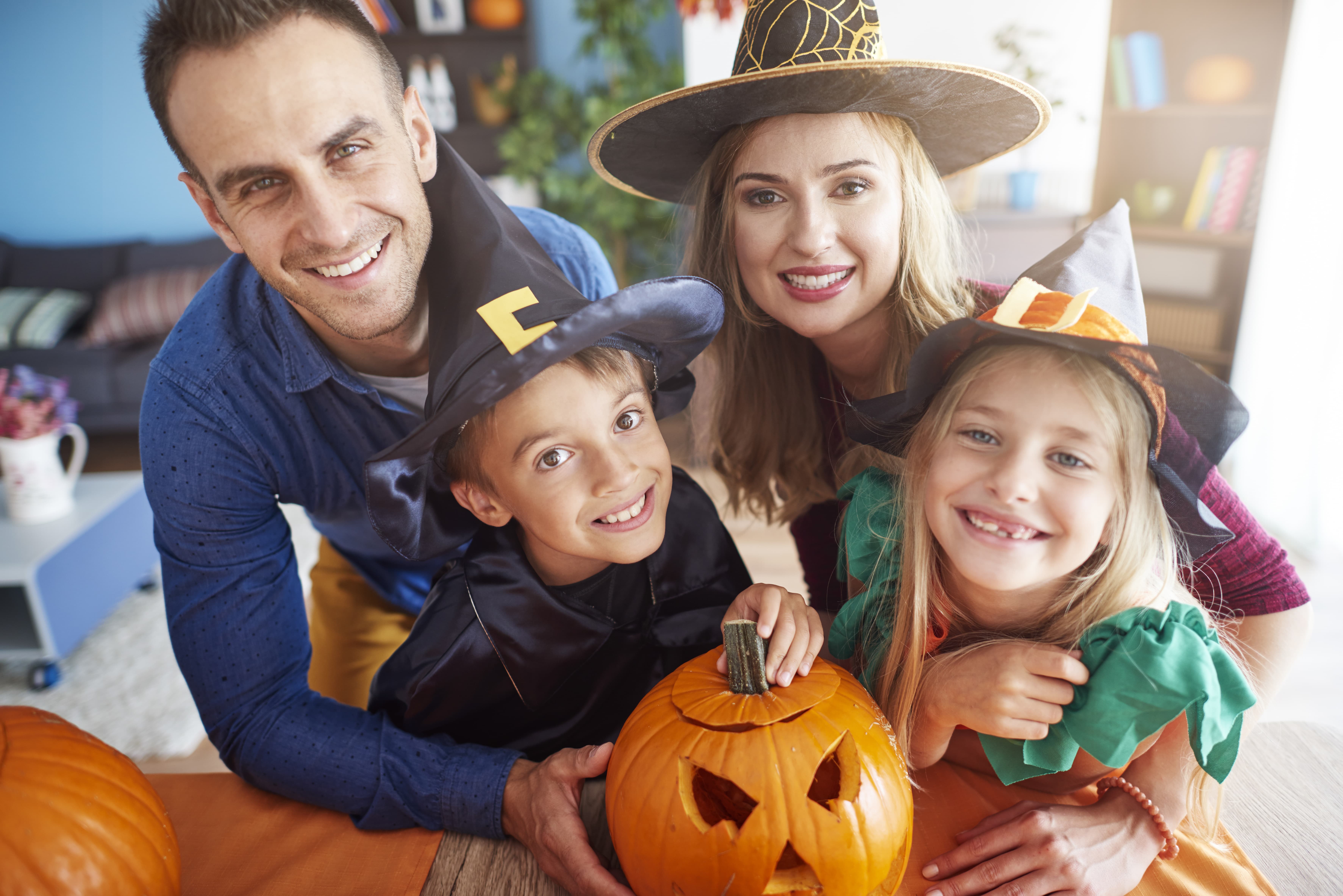 Since September, the Halloween candy and decoration aisles have been in the drug stores and grocery stores. Your kids have probably been bringing candy home from school with them. Your office may be filled with bowls of candy. Since this is the last week before Halloween, there is probably even more candy everywhere. How do you keep these treats from tricking your teeth? How do keep smiles healthy even with all this sugary temptation running amok. Moderation is an important part of keeping smiles healthy. Complete deprivation usually does not work and often leads to hiding a candy habit from everyone else. We have created a list of tips to keep you and your family's smiles healthy this Halloween. 
Avoid the Sticky
Sticky candy can stick to the teeth and be hard to remove. The longer your teeth are exposed to sugar, the more damage the sugar can do. Taffy, chewy caramel, toffee, or other sticky candy can lead to tooth decay and can cause problems for any fillings or bonding that you may have on your teeth.
Avoid Long-lasting Treats
Lingering sugar is the most problematic for teeth because it gives bacteria time to attack the teeth with tooth decay. Hard candy or suckers that last a long time in the mouth lead to more issues than candy that can be chewed and digested rather quickly.
Candy as Dessert Not As Snacks
Rather than having treats as multiple snacks throughout the day, it is better to have candy as a dessert to be an extension of the meal. Drink water after the meal or better yet brush and floss to remove any harmful leftovers.
Switch to Sugar Free Gum
Some sugar free gums can give you the feeling of a sweet treat without going overboard with candy. Sugar free gum can also induce saliva production, which is your body's way of rinsing away dangerous bacteria.
Happy Halloween from Smith Dentistry!
Smiles can stay healthy even during Halloween.  To schedule a consultation with Smith Family Dentistry in Greenville, TX, call us at 903-455-5750. We proudly serve patients from Hunt County, Greenville, Royce City, Sulphur Springs, and all surrounding communities.