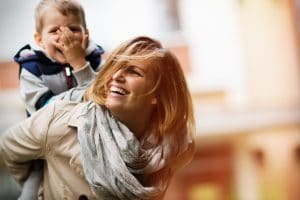 The health of your smile is important. While you should take the time to take care of your teeth, you should also leave plenty of time for the important things in your life, like your family, friends, etc. Traditional methods of placing a dental crown meant taking a mold of your tooth and bite to send to a third-party lab. This method could take weeks while you wore a temporary crown. Investments in advanced dental technology have made it so that you can get your crown created and placed in a single visit to your dentist. 
What Is A Crown?
A dental crown is also known as a cap. It acts like a permanent helmet protecting a vulnerable tooth. It may become necessary for a tooth that is cracked or has other serious damage, a tooth that is seriously decayed, a tooth that has undergone a root canal treatment, for aesthetic reasons, and so on. A crown is made out of materials that can restore your tooth both in appearance but in the functions like chewing and biting. A tooth left without the protection of a crown can be left susceptible to breakage or further decay.
CEREC®
CEREC® is an acronym for Chairside Economical Restoration of Esthetic Ceramics. This technology allows for a crown to be crafted in a single visit. CEREC® technology utilizes CAM/CAD (computer-aided manufacturing/computer-aided drafting) technology to design and sculpt your crown. First, your dentist will take an incredibly precise and detailed scan of your mouth, tooth, and bite. These digital scans will be transferred to an on-site milling machine. The milling machine will then use the scans to sculpt a crown that is digitally precise and matched to your exact needs. The ceramic will be color-matched to blend in perfectly with your smile. Because the crown is created by an in-office milling machine, there is no longer a need to send it off-site to be created. You can be fitted with your permanent crown in one visit.
A same-day crown means getting back to your life faster
Smith Family Dentistry has invested in CEREC® technology. To schedule a consultation with Smith Family Dentistry in Greenville, TX, call us at 903-455-5750. We proudly serve patients from Hunt County, Greenville, Royce City, Sulphur Springs, and all surrounding communities.