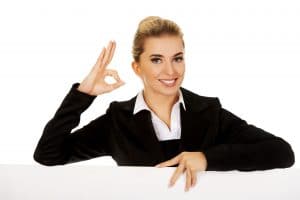 How would you like to show off a smile that is notably whiter? People face the threat of dental discoloration from several different sources. Many popular foods and drinks can leave behind particles in our enamel, which will interfere with their brightness over time. People who use tobacco products, or have a previous history with them, are also at risk for problems. With a professional teeth whitening treatment, you can make big improvements by addressing those bothersome stains. With professional agents, it becomes possible to target staining particles store bought products consistently fail to treat.
Committing To A Professional Teeth Whitening Treatment
Your impressive smile changes can happen in less time than you may expect. One appointment is all that is required for your dentist to complete a whitening treatment using the Opalescence system. This in-office treatment involves the safe application of whitening gels, which can remove stubborn stains in just a little over one hour. If you have grown tired of the sight of unsightly, discolored teeth, taking advantage of an in-office treatment can lead to a truly fantastic outcome!
Learning How To Deal With Other Cosmetic Dental Problems
Upon surveying your smile, your dentist may recommend something other than a whitening treatment to address your discoloration. Why is this necessary? Some patients need help with intrinsic discoloration, which is caused by internal issues that affect your smile's color. Many patients who are seeking treatment for this problem can be excited by the changes made through the placement of porcelain veneers. This approach to cosmetic dental work involves the application of attractive, natural-looking cosmetic restorations that can hide a range of dental flaws, including flaws with your tooth color.
Talk To Smith Family Dentistry About Making Your Smile Whiter
At Smith Family Dentistry, you can undergo a professional whitening treatment, and see a fantastic improvement to your smile. Our office is proud to provide a range of cosmetic treatments, in addition to offering restorative and preventive services to our patients. To schedule a consultation with Smith Family Dentistry in Greenville, TX, call us at 903-455-5750. We are proud to serve patients from Hunt County, Greenville, Royce City, Sulphur Springs, and all surrounding communities.