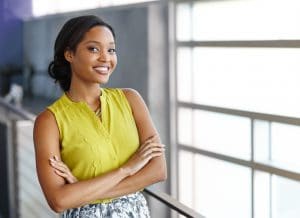 When someone experiences tooth loss, it can be traumatic. It can have negative effects on your whole smile, and a dental implant can be a way to curtail some of these effects. However, not everyone qualifies for a dental implant. There are certain issues that may make your smile ineligible for an implant. Fortunately, most of these issues can be overcome. Bad habits and oral health obstacles may need to be addressed prior to the implant being placed. Your dentist can talk to you about the benefits of an implant on your smile, if your smile qualifies for dental implants or what may need to happen to your smile to get it there. 
Your Mouth Is Old Enough
Dental implants can only be placed in tissue that has stopped growing. A jawbone can continue to develop and grow well into someone's twenties. Your dentist can help determine if your jawbone is still developing.
Your Jaw Is Strong and Healthy
If your jaw tissue is in less than ideal health, it can be problematic for placing an implant. Tooth loss can lead to a degradation of your jaw's bone density through a process known as bone resorption. An implant can actually help prevent this, but if you have had years without a tooth, the jaw may need some fortification. Bone grafting can be done to fortify the area prior to placing an implant.
You Don't Smoke
If you do smoke cigarettes, you may need to give up smoking for awhile in order to place the implant. When it comes to your health though, quitting smoking is always a good idea.
Your Smile Is Healthy
Gum disease can make be problematic for implants. It is one of the leading causes of tooth loss. While advanced periodontal disease cannot be cured, it may be able to be managed to get your smile healthy enough for an implant placement.
Is a dental implant right for your smile?
We can help you determine if an implant suits your smile's needs. To schedule a consultation with Smith Family Dentistry in Greenville, TX call us at 903-455-5750. We proudly serve patients from Hunt County, Greenville, Royce City, Sulphur Springs, and all surrounding communities.