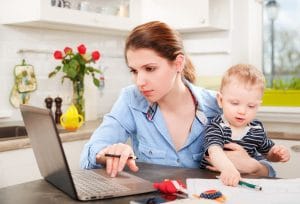 When the surface of a tooth is weakened by decay, injury, or a root canal treatment, the healthy remains of the tooth may be weak and vulnerable. A dental crown acts like a permanent helmet to protect the rest of your natural tooth, so that you can continue on biting, chewing, and smiling. Traditionally, dental crowns are manufactured at a specialized lab that are usually outside of the dental office. To create a traditional crown, your dentist would first take an impression of your tooth and send it out to the third-party specialized labs. This process can take weeks to get fitted with a permanent crown. With investments in CEREC technology, the traditional process is streamlined to all be done within your dentist's office. There is a way for you to get a dental crown in a single visit. 
The Use of CEREC Technology
CEREC is an acronym for Chairside Economical Restoration of Esthetic Ceramics, and it involves the use of CAD (Computer-Aided Design) and CAM (Computer-Aided Manufacturing) to make your dental crown in the dental office. To start the process, your dentist will use a tiny camera to take very detailed pictures of your tooth, the surrounding teeth, your mouth, and your bite. The digital images are then sent directly to a milling machine that uses CAD and CAM to create and sculpt a ceramic crown. The entire process can usually be done in less than one hour. Digital technology allows for your crown to be precisely designed to fit your tooth and smile.
Fitting Your Crown
While your crown is being created, your dentist will prepare your tooth for the crown. Once your crown has been created, your dentist will check the fit before permanently bonding it to your tooth. A crown can have a similar durability to a natural tooth. While the material is not susceptible to decay, preventative oral care is still important as decay can still reach the gums and tooth beneath the crown.
You can get a dental crown in a single visit
No matter how busy life can get, dental care is important. To schedule a consultation with Smith Family Dentistry in Greenville, TX call us at 903-455-5750. We proudly serve patients from Hunt County, Greenville, Royce City, Sulphur Springs, and all surrounding communities.