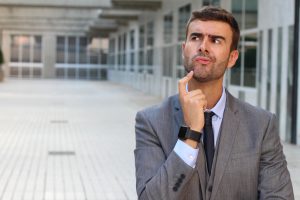 If a tooth is facing decay or damage, it is important to restore it. Restoring a tooth means clearing away any bacteria or damaged pieces, rebuilding the structure, and restoring the function of the tooth. Doing so means protecting the smile's health and integrity. Not restoring a tooth can lead to a loss of the tooth, which can ultimately lead to bigger problems within the smile. If you questions about tooth restoration, talk to your dental team in Greenville, TX. 
To Prevent Bigger Problems
Tooth decay is a classified as a "progressive disease," which means that it will worsen until it is treated. Unlike a cold or injury that your body may heal on its own, tooth decay will not go away until addressed. At its worst, it can cause an infection so severe that the tooth will need to be pulled in order to relieve the severe pain and to prevent the spread of the infection through your bloodstream.
To Maintain Structural Integrity
If a tooth is decayed or damaged, it is usually vulnerable and weak. If one tooth is weak, it can cause you to avoid using that side of your smile. This can cause you to overwork one side of your mouth, which can put those teeth at risk of decay and damage. If a problem tooth is ignored, it can lead to tooth loss, which can impact your smile's structural stability. Tooth loss can lead to a weakened jaw bone and to shifting of the other teeth.
To Keep Function
If you restore your tooth with a filling or a crown, it will have the same function as a normal healthy tooth. A restore tooth can bite and chew as you once were. If your restored tooth is in the front of your smile, your appearance can go back to normal, too.
Restoring a tooth can save your smile
Your smile's health depends on each tooth staying strong. To schedule a consultation with Smith Family Dentistry in Greenville, TX call us at 903-455-5750. We proudly serve patients from Hunt County, Greenville, Royce City, Sulphur Springs, and all surrounding communities.