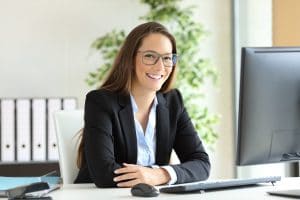 The new year is in just over a month from today. Can you believe that 2018 is almost over? While you may find yourself busy with holiday decorating, baking, and parties, there should also be some time made to check in with your dentist. Most insurance plans run on a calendar year, which means your 2018 dental benefits could be expiring soon. In this final month of the year, you will want to make sure you get the most out of your 2018 insurance while you can. The team at Smith Family Dentistry in Greenville, Texas can help you understand your insurance plan a bit better. 
Covered Prevention
Most dental insurance plans full cover preventive treatments. This coverage usually allows for exams, x-rays, and cleanings twice a year. If you have not yet been to the dentist at least twice this year for preventive treatment, you could be leaving those benefits behind. Not only are you paying for the insurance that you could be using, but prevention is important for your smile's health. The reason that insurance often fully covers these types of treatment is because they help prevent against more expensive (and possibly painful) issues.
Maximizing That Maximum
Depending on your insurance, you may have a maximum amount of coverage for a calendar year. Our team can help make sure you utilize that maximum efficiently and effectively. The end of the year can be a great time to create a treatment plan because you can use benefits from both 2018 and 2019 to cover a big need.
Your Health is Important
Financing and insurance is secondary to your oral health. Our office accepts all types of insurance and financing options so that you can get the care for your smile that you need. If you do have a dental insurance plan with benefits ending in 2018, now is the time to schedule your appointment.
The year is almost over
Have you made the most out of your 2018 dental insurance? To schedule a consultation with Smith Family Dentistry in Greenville, TX call us at 903-455-5750. We proudly serve patients from Hunt County, Greenville, Royce City, Sulphur Springs, and all surrounding communities.