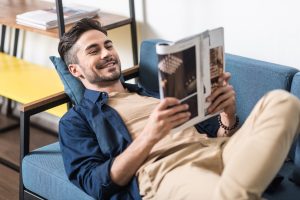 There is not one ideal appearance for smiles. Each person's smile is as unique as the person themselves. What may be a defining feature that fuels confidence for one person may be a deep insecurity for another person. Insecurity in your smile can impact your mood and your everyday life. Cosmetic dentistry is an option for you if you have issues with the way your smile looks. Under the umbrella of cosmetic dentistry, there are several different types of treatments that can address different needs. Some people require multiple avenues of help for their smile. The team at Smith Family Dentistry wants to help you find which cosmetic dentistry path is right for you and your unique smile.
How Many Teeth Have Issues?
The number of teeth you need to address can make a difference in choosing the right cosmetic treatment. For example, if you have one single tooth with a small surface chip, cosmetic bonding may be the best way to get the tooth back to normal. If you have an entire smile with oddly shaped, unevenly sized teeth, you may want to update your smile with customized porcelain veneers.
What Are The Problems You Want To Address?
Cosmetic issues for your smile can vary from yellow teeth to wide gaps between them. Different issues require different forms of treatment. Your dentist will talk you through your goals and needs to determine what the best way to achieve your dream smile.
Are Your Teeth Strong and Healthy?
Imagine painting a car, reupholstering the seats inside, and installing a brand new sunroof. Now imagine trying to start that car to find out there is a serious problem with the engine. Your dentist's top priority is that your smile's health is in tip-top shape. If there are any signs of trouble, those should be addressed before the appearance issues are addressed.
Is cosmetic dentistry right for you?
Our team can help you get your smile looking great. To schedule a consultation with Smith Family Dentistry in Greenville, TX call us at 903-455-5750. We proudly serve patients from Hunt County, Greenville, Royce City, Sulphur Springs, and all surrounding communities.