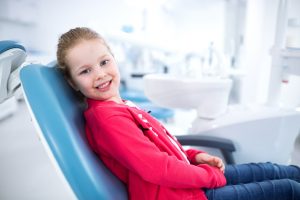 As parents, you want to protect your children and help them stay healthy and happy. With that in mind, what can be done to protect little smiles for cavities? Your Greenville, TX, dentist actually offers a unique way to safeguard smiles from cavities: dental sealants!
The Causes of Tooth Decay
What cases tooth decay to form? A number of factors could lead to the onset of tooth decay. For example, lack of proper oral hygiene could allow plaque buildup to accumulate on the teeth, weakening the outer tooth enamel. In addition, a diet high in sugary foods and drinks also increases the risk of tooth decay. These factors weaken tooth enamel and allow harmful bacteria to reach the inner dentin, which causes cavities to form. Other factors could include injury to the tooth, such as a chip or fracture.
Dental Sealants
When children brush and floss, they may have trouble reaching the rear teeth. As a result, food particles could become stuck between them, leading to a greater risk of tooth decay. In order to help children, we may suggest a dental sealant. The treatment involves placing a plastic sealant over the rear teeth. Food doesn't become stuck between the teeth and children enjoy a reduced risk of decay. The sealants don't need to be removed as they wear away naturally with time. If needed, we can reapply in future appointments. We may also discuss applying a fluoride varnish to the teeth as well, which only takes minutes and protects the side and front facing teeth by strengthening outer tooth enamel.
Routine Checkups and Cleanings
While dental sealants and fluoride treatments help reduce the risk of cavities, you also need to bring your little ones in for a checkup and cleaning. The checkup portion allows our team to carefully examine the teeth for signs of trouble, such as cavities. We then treat the problems before they progress and threaten the smile's stability. A cleaning removes all plaque and tartar, again helping to keep the smile healthy. Starting at around age three, your little one should see us about once every six months for an exam and dental cleaning. These visits also allow your Greenville, TX, children's dentist to instill good habits, while also reducing dental anxiety for your little one. If you have any questions about our dental sealants, or if you're ready to schedule a dental checkup and cleaning, then contact our team today. Let's make 2019 the year you and your entire family enjoy optimal oral health!
Does Your Child Need Preventive Dentistry?
With routine care and preventive procedures, we will help your little ones enjoy healthy smiles. To schedule a consultation with Smith Family Dentistry in Greenville, TX call us at 903-455-5750. We proudly serve patients from Hunt County, Greenville, Royce City, Sulphur Springs, and all surrounding communities.