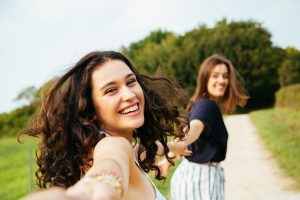 The end of one year and beginning of another can seem like an arbitrary time to set goals. Whether you are a person who sets New Year's resolutions or one who follows through on goals throughout the year, setting a goal to improve your oral health is a worthwhile ambition. Your oral health is closely linked to the rest of your body. So, while it is tempting to just think that a healthy smile is only worrying about keeping white teeth, it is much deeper than that. Your smile's health is important to your own body's health and vitality. The team at Smith Family Dentistry in Greenville, TX has a couple of simple steps to help you improve your oral health in 2019. 
Visit Your Dentist
The American Dental Association recommends that every person visit the dentist at least twice a year. Did you visit your dentist at least twice in 2018? If you did not, then sticking to that routine is a great place to start for improving your oral health. Routine cleanings and exams help you to keep your smile clear of bacteria and help you stay ahead of potentially serious issues. Waiting to see the dentist only when you are in severe pain can leave you with expensive, irreversible conditions that could have prevented with regular care. If you did see your dentist at least twice in 2018, great job!
Breaking Bad Habits
There are some bad habits that can do some long-term damage to your oral health. If you skip oral hygiene sessions, you could be leaving harmful bacteria in your smile long enough to cause problems. If you drink more soda or coffee than you do water, you could be introducing too much acid and sugar into your smile. If you use your teeth to open packaging, you could be tempting fate on a broken tooth. Breaking these bad smile habits can help you improve your oral health.
Simple steps can help improve your oral health
This new year can be the best year for your smile. To schedule a consultation with Smith Family Dentistry in Greenville, TX call us at 903-455-5750. We proudly serve patients from Hunt County, Greenville, Royce City, Sulphur Springs, and all surrounding communities.