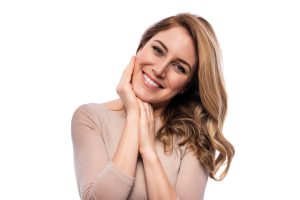 It can be easy to overlook the small changes brought on by accumulating teeth stains. With that said, there will come a point for many people where the changes are striking, and alarming. What can you do if you feel like your smile is unattractive due to a buildup of stains? Store bought whitening agents can have some effect on the way you look, but they can ultimately fail to help you see the changes you hoped to show off. Your Greenville, TX dentist's office can help you make noticeable changes in relatively little time – after one professional whitening treatment at our office, your teeth can be visibly brighter!
Scheduling Your In-Office Whitening Treatment
Your in-office treatment only demands a small part of your day. A single one-hour appointment can lead to a degree of improvement that you are eager to show off. During that procedure, your dentist will use special lights to activate the effects of professional whitening agents. These agents are more potent than products available at your local store, so they can reach stains that those store bought products leave untouched.
Making Changes To Avoid Future Teeth Stains
While it can be hard to completely cut out products that can stain teeth, you can make changes to your habits that reduce the effects of future stains. Be mindful of just how often your drink dark or color-rich products like coffee, tea, and red wine. These beverages all leave behind particles that stick to your teeth, and turn the color of your enamel. You should also be aware that acidic products are able to soften teeth, and make it easier for those products to remain in place on your enamel. More mindful eating and drinking, along with consistent daily oral health care, can help you keep your smile bright.
What Other Cosmetic Treatment Options Are Available To You?
Not everyone is satisfied with a whiter smile. For some, the ideal cosmetic dental procedure will make their teeth look straighter. Others can look for a solution to teeth that seem damaged, jagged, or otherwise uneven. Invisalign can help you straighten your teeth – these aligners can be more patient-friendly than braces because they are removable, and hard to see. For problems with the shape and size of teeth, let your dentist know you want to discuss porcelain veneers. Veneers are able to hide many different problems once they are placed on the front of your teeth. These permanent cosmetic restorations can have a terrific effect on the way you look!
Talk To Smith Family Dentistry About Scheduling A Teeth Whitening Treatment
A teeth whitening treatment at Smith Family Dentistry is capable of making great changes to your smile! Our practice offers a one-hour whitening session that removes tough enamel stains. To learn more, call Smith Family Dentistry in Greenville, TX, today at 903-455-5750.