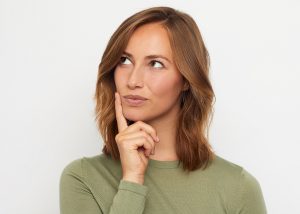 The fact that a majority of people will experience a cavity at least once in their lives means tooth fillings will continue to be among the most frequently recommended restorative dental treatments. Fortunately, at our Greenville, TX, dental office, we aim to make treating cavities simpler, more effective, and more cosmetically pleasing with the help of tooth-colored fillings. Made from biocompatible, natural-looking composite resin, tooth-colored fillings offer several benefits when treating cavities, including the ability to blend in and keep your treatment discreet.
More natural means better for your tooth
Biocompatibility is an important factor when it comes to restoring or improving your teeth. It means that the material we use doesn't cause harm to your healthy, natural tooth structure; it doesn't cause excess friction when you bite and chew, or change its shape over time. After cleaning the harmful bacteria and infected tooth structure from within your cavity, your tooth can be vulnerable to sustaining damage or becoming infected again. A tooth-colored filling's biocompatibility helps protect the tooth's health and integrity after it's been treated.
It also means more discreet
In addition to treating your healthy tooth structure better, tooth-colored fillings are also more natural in their appearance. As their name suggests, the fillings can be customized to match the specific color and shade of the tooth that it's being placed in. This means the filling will remain discreet and virtually unnoticeable when you bite, chew, speak, and smile. Compared to traditional fillings, which were often crafted from highly noticeable metal amalgam, their discretion is one of the more popular benefits of tooth-colored fillings.
Your tooth appreciates it in the long-term
The ability to smile confidently knowing that no one will see your tooth filling is a significant benefit to tooth-colored composite resin. Its biocompatibility is another, and means that your filling is less likely to cause adverse reactions. In the long-term, these and other natural qualities of composite resin allow for a more sturdy and reliable restoration that offers better protection for your vulnerable, healthy tooth structure. For example, resin bonds more securely to your tooth, which means it does a better job of stopping oral bacteria from re-entering the cavity.
Benefit from a tooth-colored filling
For many different reasons, a tooth-colored filling can be the best option for restoring, improving, and preserving a tooth with a cavity in it. To learn more, schedule a consultation with Smith Family Dentistry in Greenville, TX call us at 903-455-5750. We proudly serve patients from Hunt County, Greenville, Royce City, Sulphur Springs, and all surrounding communities.