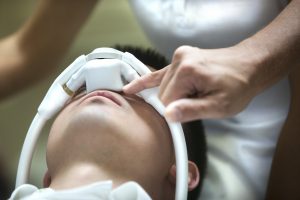 If you are someone who doesn't exactly get excited to make their dental appointments every six months, you're not alone. Many individuals suffer from dental anxiety, which can be caused by a number of factors. If you experience feelings of dread when you visit the dentist, or even when you think about scheduling an appointment, you may be suffering from dental anxiety. Fortunately, your dentist has a way to treat this condition. Dental sedation can provide a gentle, calming effect that allows you to comfortably schedule and attend your dentist appointments so that you can receive the care you need.
Dental Anxiety Can Be Brought on by a Number of Causes
Many individuals dread any sort of medical procedure. That's because medical environments can often feel clinical and intimidating. Many individuals can be wary because of a bad experience as a child, as well. If you know that you haven't been to the dentist in a couple of years, the dread over what the dentist will find can keep you away. This is a slippery slope, because the longer you go without making a dentist appointment, the worse your oral health problems will get. Combating dental anxiety and receiving the care you need is important, and that's where dental sedation can help.
Gentle Dental Sedation Options Relieve Anxiety
There are significant dental sedation options, like IV sedation, for more extensive procedures like oral surgery. There are also more mild dental sedation options for regular appointments. The most commonly prescribed form of sedation for regular dental visits is nitrous oxide — also known as "laughing gas." Nitrous oxide provides a gentle, calming effect for patients that wears off after the procedure is over. That means that it won't impact the rest of your day, but it does allow you to relax in an environment where you may normally experience anxiety.
Oral Sedation Can Help with More Significant Cases
Dental anxiety impacts patients in a number of different ways, and to varying degrees. Not everyone is the same, and that's okay. If you need something stronger than nitrous oxide to calm you down at the dentist's office, oral sedation can be combined with nitrous oxide to provide relief. Taking a gentle oral sedative, like Valium, before your office visit can calm your nerves and allow you receive the vital dental care that you need without experiencing anxiety. Determining the best sedative for you is a matter of working with your dentist.
Choosing the Right Dentist Matters
The degree to which you experience dental anxiety is dependent on your individual situation, but also on the dentist that you choose. Choosing a dentist that is welcoming, comforting, and understanding can go a long way toward curbing your dental anxiety. At Smith Family Dentistry, we take pride in our relaxing, personal environment. We want you to receive the care you need, and to feel comfortable while doing so. Schedule an appointment at Smith Family Dentistry in Greenville, TX by contacting our office at 903-455-5750.