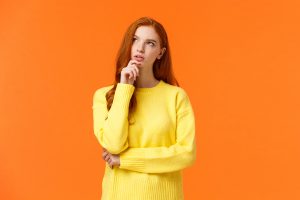 Many patients who go to see their dentist for cavity treatment will have their oral health issues addressed without the need for root canal treatment. If dental decay is caught in time, the treatment can involve nothing more than the removal of decay and the placement of a dental filling. The reason root canals are sometimes needed is that the procedure addresses problems with tooth infections. An infection will develop if a cavity is not caught in time. Eventually, bacteria will work their way to the central chamber of the tooth and damage the living tissues within. At this point, the health of the tooth will worsen until treatment is provided. Our Greenville, TX dentist's office can provide this care, just as we are able to help you prevent these problems through routine dental exams.
Should I Be Concerned If I Need A Root Canal?
If you need a root canal treatment, you should worry for the state of your tooth, not for the procedure itself. Care is taken to minimize the effect of any treatment on your tooth structure, and the treatment we provide includes work to restore the tooth's bite function and appearance. Until you arrange your root canal, you will have to worry about the effects of the infection on your oral health. Before your appointment, you can struggle with pain and dental sensitivity. If too much time passes, there may be no way to treat the tooth, which means an extraction must take place.
We Can Treat And Restore Your Tooth When Advanced Care Is Needed
When there are signs of an infection affecting your tooth, we can make plans to restore its health via root canal treatment. Before work begins, the tooth and the surrounding area will be anesthetized to prevent feelings of discomfort. To further help you remain comfortable, we can also recommend dental sedation. As your dentist takes care of your tooth, the goal will be to minimize changes to its structure while still fully removing the decayed tissues and bacteria. After the treatment is over, we can use a same-day dental crown to permanently restore the tooth and complete your care!
Routine Exams Can Result In The Early Treatment Of Dental Decay
While our practice can minimize discomfort and frustration you might expect to feel during a root canal, our goal is to help patients avoid these kinds of procedures. In order to help you keep your teeth safe from problems, we can provide careful evaluations during routine dental appointments. If a problem with decay is identified, we can treat it with a dental filling before the problem worsens.
Talk To Your Greenville, TX Dentist About Scheduling A Root Canal
A root canal procedure performed at Smith Family Dentistry can fully address the issues affecting an infected tooth. To learn more, contact your Greenville, TX, dentist, Dr. Smith, by calling 903-455-5750.