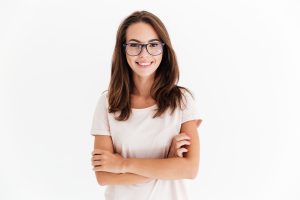 If you need to be treated for a cavity, your dentist will have to do something about the portion of your tooth damaged by decay. For many people, that support will come from a dental filling. Fillings can limit the amount of work done on your tooth structure. Because the restoration only occupies the space where a cavity formed, the surrounding enamel can be left alone. At our Greenville, TX dentist's office, we can actually provide a dental filling that blends in with the tooth. Once placed, it can be difficult to distinguish it from your healthy enamel. As a result, you can have a tooth protected without experiencing a change in your smile.
Can I Really Receive A Filling That Blends In With My Enamel?
The dental fillings that we use at our practice are comprised of a composite resin material that offers a good cosmetic match for the surrounding enamel. We can take care to make sure that the the substance is tinted so that it fits the color of your tooth structure. Many people who discover they have a cavity can worry that treatment is the beginning of the end. Because we use lifelike materials for dental fillings and dental crowns, we can actually offer needed treatment without hurting the way you look.
Scheduling Cavity Treatment After An Issue With Decay Is Identified
During a routine dental exam, your dentist checks your teeth closely for any signs of decay. You may not realize that a cavity has formed at all when one is discovered. This is one of the benefits of preventive care – problems can be spotted before they begin to affect your quality of life. If the cavity is not too large for a filling, we will use one to cover the portion of your tooth that has been lost after decay is removed. If you have a larger cavity, a dental crown may be needed.
The Size Of Your Cavity Can Affect Your Treatment
Why are dental fillings only used for some restorative procedures? If a cavity is too large, it can destroy more of your tooth structure than a filling can support. When this occurs, we take care of the tooth with a dental crown. The crown is custom-made to fit comfortably and securely. We actually have technology on hand that will let us design, produce, and place your dental crown in just a single appointment, making your treatment more convenient than you might think possible.
Your Greenville, TX Dentist Can Provide A Tooth-Colored Filling
At Smith Family Dentistry, patients who show signs of decay can be treated with a lifelike restoration that protects their tooth while preserving the way their smile looks. To find out more, please contact your Greenville, TX, dentist, Dr. Smith, by calling 903-455-5750.