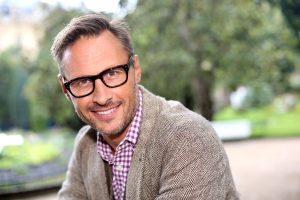 If you have a hard time smiling with confidence, you can benefit from a discussion about cosmetic dental work. Through the right approach to treatment, your Greenville, TX dentist can help you take on the flaws that currently make you self-conscious about the way you look. One service we offer relies on porcelain veneers to make changes to the shape, size, and color of teeth that look unattractive or out of place. With these custom restorations, we can help you show off significant improvements with more conservative work than you may expect!
Are Your Ready To Make Lasting Smile Improvements?
Through the right cosmetic dental procedure, you can take on significant concerns about the way you look, which can lead to a sustained confidence boost. We provide different treatment options. For many individuals, porcelain veneers will be an attractive option. These restorations are slender enough to minimize changes to your tooth structure, but they are strong enough to hold up against years of friction from biting and chewing. They are capable of hiding discoloration, problems with dental damage, and even concerns about the shape, size, and positioning of teeth.
Planning A Procedure With Porcelain Veneers
To make sure they look right and provide the right cosmetic benefits, your dentist will carefully measure your teeth to determine what shape and size your restorations should be. From there, you will undergo minor preparatory work to ensure that there is space for them. At a follow-up visit, we will restore your smile by capping your veneers on the fronts of your teeth. The process of bonding them to your enamel is permanent, and can provide improvements that last for many years!
We Offer Other Cosmetic Services That Can Interest You
While veneers can provide the right improvements for many people, they are not your only treatment option. You can instead look into options like tooth bonding and contouring treatment, which can make changes to tooth shape, size, and color without the need for permanent restorations. For those who are focused on the issue of discoloration, we do provide teeth whitening services that fight stains that have accumulated over time. If you have an injured tooth that needs more than just cosmetic improvements, we can advise you on the benefits of dental crowns, which cap teeth to provide important benefits.
Talk To Your Greenville, TX Dentist About Treatment With Veneers!
If you want to look into how you can make significant smile improvements, talk to Smith Family Dentistry about treatment with porcelain veneers! With these custom restorations, we are able to make changes to the shape, size, and color of teeth that currently hold you back from showing off your best smile! For more information about this or any other service that we provide, contact your Greenville, TX, dentist, Dr. Smith, at 903-455-5750.