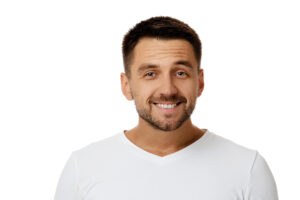 With the new year just weeks away, you may already have some thoughts about what changes you would like to make for 2022. If you want to do something about your appearance when you smile, you can find that you have time to make your desired changes before the end of this year, which means you can start the next with a welcome confidence boost! At our Greenville, TX dentist's office, we can provide an in-office whitening procedure that makes your enamel many shades brighter. This convenient cosmetic service can help you ring in the start of 2022 with a bright, attractive smile that you are eager to bring into the new year!
Are You Losing Confidence Because Your Teeth Are Discolored?
As we pick up enamel stains from different foods and drinks, we can suffer a gradual loss of confidence that makes it harder to feel truly comfortable with how we look. Discoloration can occur even when you keep your teeth safe from cavities. While your teeth may be healthy, they can look like they are not receiving the right kind of support, which can make you self-conscious. This is a problem that can also make a person look older than they actually are. It can prove difficult to fight enamel stains on your own. However, you can see welcome results when you speak with your dentist about a professional teeth whitening treatment.
We Can Make Your Smile Brighter With One In-Office Treatment
With a process we can complete in as little as one convenient visit, we can make your smile many shades brighter. The Opalescence® in-office teeth-whitening system uses special chemicals to safely and effectively speed up the bleaching agents we use to take care of enamel stains. By the end of your appointment, your tooth structure can look many shades brighter, and that can give you a renewed feeling of assurance in the way you appear when you smile and speak.
What Other Problems Can Cosmetic Dentistry Address?
Teeth whitening can make exciting improvements to the way you look, but discoloration is just one of many issues that people can point to when they talk about their concerns about the way they look. With the right procedure, we can help you take on additional issues that you have with the shape, size, or spacing of teeth that might hurt your appearance. Both porcelain veneers and bonding and contouring treatments help deal with these issues, and can also help take on discoloration that is difficult to treat with whitening agents.
Talk To Your Greenville, TX Dentist About Making Your Smile Whiter
By making your teeth whiter, you can give your smile a youthful, attractive quality that restores your confidence! To learn more about this and other cosmetic services that we provide, contact your Greenville, TX, dentist, Dr. Smith, at 903-455-5750.