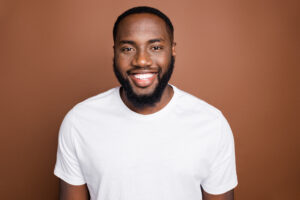 The goal during regular dental checkups is to help patients avoid problems that demand restorative treatment. These visits, along with the work you put into caring for your smile at home, will lower your risk for cavities and other troubles that can impact your appearance and well-being. What you should know is that in addition to providing important preventive care, our Greenville, TX dentist's office is ready to help you when active problems need to be resolved. Through treatment with a one-visit dental crown, we can make sure that a vulnerable tooth is protected, and we can do so without making you go through a frustrating waiting period that other practices can require.
When Is A Dental Crown Needed As Part Of Treatment?
Dental crowns are used in some restorative services, but they are not needed in every circumstance. Problems that are identified in time are treatable with dental fillings. This is also a one-appointment treatment, but it is one that preserves more of your healthy enamel. We use crowns when dental fillings are not able to provide the protection you really require. Ours are designed and made in-office, which is how we can have them put in place in less time than many other practices require.
Placing Your One-Visit Crown
Through the use of CEREC technology, we can have dental crowns placed in the course of one appointment. This is because we have everything we need to take digital measurements, design your restoration, and produce it in the office. By going through all of these steps at one time, we remove the need to send you home with a temporary restoration that can be uncomfortable and less secure. The technology we use produces crowns that can imitate healthy enamel, so this treatment offers cosmetic as well as oral health benefits.
Lower Your Risk For Future Smile Problems With Regular Dental Checkups
As relieved as you may be to know that convenient care is available when you have a problem serious enough for a dental crown, your goal should still be to avoid trouble with your oral health and smile. It is important for you to keep up with good habits at home, but make sure that you also keep up with regular exams. Dental checkups will help you stay healthy, and they also lead to the early detection and treatment of problems that can be addressed when dental fillings are still an effective means of care.
Talk To Your Greenville, TX Dentist About Receiving A One-Visit Crown!
Through the placement of a one-visit dental crown, we can help you resolve a problem with your smile and oral health in less time than other offices require. If you would like to find out more, contact your Greenville, TX, dentist, Dr. Smith, at 903-455-5750.