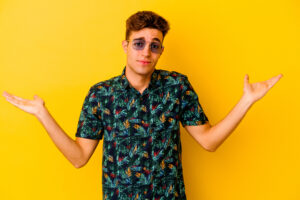 Tartar deposits can form soon after you have plaque. Timely brushing and flossing will help you avoid this, but you should not assume that you are doing all that you need to in order to keep your smile free from this substance. At our Greenville, TX dentist's office, we provide preventive services on a regular basis that include the removal of tartar buildup. By fighting this material, we can help you lower your risk for cavities and gum disease! Routine visits provide more than just cleanings to help you preserve your smile. These visits inform you about potential oral health difficulties, and they can give you an opportunity to discuss any concerns you have about your smile and well-being.
Why Tartar Buildup Should Concern You
Tartar deposits do not require restorative dental work, but it does take professional treatment to address. Your hygienist can clear this substance away before the material hurts your oral health. It is important to note that you may not realize when tartar deposits are present. In the harder-to-reach areas of your smile, problems can be hard to prevent if you are not being evaluated on a regular basis. This is why you should be consistent about routine dental visits even when you believe nothing is wrong with your smile.
We Fight Tartar And Plaque Buildup As Part Of Your Preventive Services
Through the preventive care offered at our office, we can help you avoid trouble caused by plaque and tartar buildup. These materials can be cleared away by your hygienist as your teeth are cleaned. In addition to fighting the buildup of tartar that you cannot remove on your own, we can make sure plaque and other harmful materials are removed from those less accessible areas before these substances can harden and become a more serious problem.
Keeping Your Smile Free Of Plaque And Tartar Deposits Between Visits
If you want to keep your smile in good health, think about what you can do for yourself on a daily basis. Brushing and flossing certainly contribute to your oral health, but to see the best results, you should be consistent and thorough with both. Make sure you also make good diet decisions and limit your exposure to items that are acidic and/or high in sugar.
Talk To Your Greenville, TX Dental Office About Effectively Fighting Tartar!
By effectively fighting tartar buildup that we find during your routine cleanings, our practice can help you avoid more serious problems with tooth decay and gum disease. Preventive visits are important to your overall oral health. In addition to catching problems when they form, we can make them less likely to occur! If you would like to learn more, contact your Greenville, TX, dentist, Dr. Smith, at 903-455-5750.