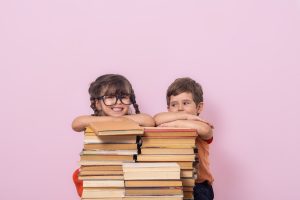 With school starting again in just a few days, now is a great time for parents to schedule a back-to-school visits with their Greenville, TX, dentist. An exam and cleaning can help ensure your little ones start the new school year with a healthy, bright smile. We can also tackle any developing issues, such as tooth decay. Let's learn a little more about the importance of checkups and cleanings for little smiles.
Why Do Kids Need Checkups?
Children of all ages benefit from a checkup every six months. During the visit, we will carefully and thoroughly examine the smile, often implementing advanced technology to do so. Our team obtains a detailed picture of the oral health, and watches for the warning signs of the developing oral health issues, or indicators of their presence. We'll look for cavities, periodontal disease, gingivitis, TMJ disorder, bruxism, and developing misalignment. Identifying these issues early means we can offer treatment to prevent them from growing worse and threatening the smile's health and beauty. The checkup is a short procedure, but an essential one for maintaining optimal oral health.
Will We Clean the Teeth?
As part of the exam visit, we will also clean the teeth. The procedure involves taking an ultrasonic scaling device and a manual tool to carefully remove all plaque buildup from the surface of the teeth. Doing so helps reduce the risk of cavities and gum disease, and offers brighter teeth and even fresher breath. For children, we may also place a fluoride varnish to strengthen the outer layers of tooth enamel, preventing cavities. With a dental sealant, we place a special plastic coating on the rear teeth, which are often hard for kids to reach when brushing and flossing. The layer keeps food from becoming stuck between the teeth.
Oral Hygiene Tips
What about at home? We're always happy to discuss proper homecare to kids and adults alike. Everyone needs to start their day by brushing their teeth for two minutes, using a toothpaste that contains fluoride and a toothbrush with soft bristles. At the end of the day, we need to brush again and also floss before bed, which removes the bits of food trapped between the teeth. If you have any questions about keeping little smiles healthy from home, or if you're ready to schedule a back-to-school visit for your child, then please contact our team today. Let's work together to ensure your children start the year with a bright, healthy smile.
We Offer Children's Dentistry
Our team would like to help prepare your little ones' smiles for the new school year. For more information on children's dentistry, then schedule a consultation by calling Smith Family Dentistry in Greenville, TX, today at 903-455-5750. We proudly serve patients from Hunt County, Greenville, and all surrounding communities.