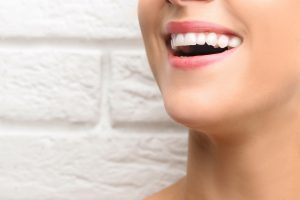 Choosing the right cosmetic dentistry treatment can help you craft a perfect smile. Some cosmetic treatments, like porcelain veneers and dental crowns, are fabricated to look and feel just like a natural tooth. Those treatments can be useful for covering up a blemish in your smile, but if your natural teeth are in good shape, you may not need them. Instead, you may benefit more from dental bonding and contouring. These two treatments, when used together, can gently shape your existing teeth to create a beautiful, proportional smile. Here's how bonding and contouring work.
Dental Bonding Can Add Volume or Shape to a Tooth
Dental bonding is an additive procedure that can take your existing tooth and add a slight amount of volume or shape. Bonding is performed with a translucent or tooth-colored dental resin that is malleable, but hardens to add strength once set. The resin can match the appearance of your natural tooth, but smooth out jagged edges, or add volume to teeth that are proportionally much smaller than surrounding teeth. Bonding can also be used to shrink awkward gaps between teeth. Chipped, stained, or lightly cracked teeth can often be improved with dental bonding.
Contouring Can Shape the Dental Enamel that Is Already there
If your teeth don't need added volume or shape, then perhaps dental contouring is right for them. Contouring is the opposite of dental bonding — it gently shapes the enamel that you already have to create a more appealing appearance. By gently affecting just the enamel, you can be assured that the interior portion of your tooth will remain healthy and safe. Contouring can be used to smooth out the surface of a tooth, round off a sharp edge, or shorten the length of a tooth slightly.
Bonding and Contouring Can Be Used Together, Along with Other Cosmetic Procedures
Most often, bonding and contouring are used together to create an ideal-looking smile. If you have bright, healthy teeth, this minimally invasive procedure is often the best choice for your smile. If you need to make other adjustments to your smile, pairing bonding and contouring with other cosmetic treatment like teeth whitening can work. It's best to reach out to your dentist for an evaluation of the appearance of your smile. Your dentist can also tell you if your teeth are healthy enough for cosmetic treatment.
Choose Cosmetic Treatment at Smith Family Dentistry
The appearance of your smile can influence your confidence and self esteem. Cosmetic dentistry treatments get rid of blemishes and give you a beautiful smile that you love. Explore your cosmetic options at Smith Family Dentistry. During your consultation your dentist will build a treatment plan to give you the smile you've always wanted. Set up your initial appointment by contacting Smith Family Dentistry in Greenville, TX at 903-455-5750.