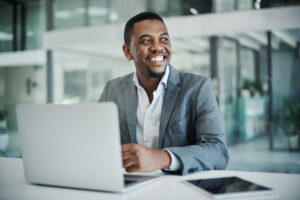 Alignment issues are highly common, as most people have one or two minor things about their smile that they would like to correct. If you have never had orthodontic improvement in the past, you may wonder how your smile would look if you had addressed your alignment when younger. For those of you who have had previous orthodontic treatment, new changes might threaten all the hard work you put into crafting your current smile. Do not let future alignment shifts to risk the health and appearance of your smile.
One helpful method of alignment therapy is through clear aligner technology. These trays are nearly invisible and stay with you throughout the day. Even overnight, your smile will be gently repositioned into an appropriate layout. At Smith Family Dentistry in Greenville, TX, we proudly offer two different forms of this treatment. Discover how this technology brought by Invisalign® and SureSmile® can help you to bite cleaner and smile wider!
Treat Your Alignment No Matter Your Age
People with alignment issues may feel that they are too old to worry about cosmetic dental improvement. Traditional braces can be bulky and obtrusive. If you are a grown professional, you might not want to struggle with the outward-facing nature of this form of orthodontic repair.
Let your work do the talking by keeping your dental treatment to yourself. The clear aligners from Invisalign® and SureSmile® are nearly invisible, giving you the freedom to live your life naturally. Discover how this method can help you to look better without being tied to months of traditional braces.
How Clear Aligners Bring Your Smile Into Focus
Clear aligners do not only help the cosmetic elements of your smile. When you suffer from issues relating to the placement of your teeth on the oral ridge, your dental health is at risk. Crowding and overlapping create areas that become difficult or impossible to properly clean at the home or in the dental office.
Placing your teeth where they need to be is a solid step in giving you the freedom to adequately clean your teeth. You spend the time brushing and flossing; you should see the rewards!
Invisalign® and SureSmile® Clear Aligner Technology In Greenville, TX
Speak with your Greenville, TX, dentist, Dr. Smith, at 903-455-5750 to learn more about how clear aligners could help you to shift your smile into focus. These trays are helpful at giving you a more beautiful smile. This can help reduce the possibility of overwear in certain areas by spreading chewing function between more teeth. Alignment treatment can also give you the ability to fully brush and floss, eliminating trouble areas of overlapping and crowding. Discover the edge of Invisalign® and SureSmile® and give us a call today!