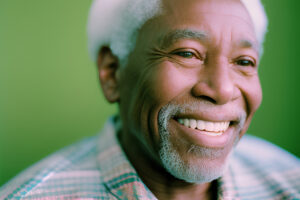 The replacement of one or more of your natural teeth after an extraction can be overwhelming, if you do not have the assistance of a helpful dental provider. We take pride in our care, so that we can guide you through the process and make sure that you know all of your options moving forward. There are different available solutions, so talk with your dentist about which of these best works with your particular situation.
At Smith Family Dentistry in Greenville, TX, we are here for you through every step of the way in your prosthodontic replacement. Starting with your diagnosis requiring an extraction, we can help you to navigate the world of smile repair, letting you make the choices that matter. A dental bridge is a tested means of restoration that shares the stress of chewing and biting with the teeth on either side of your gap. Another form of replacement comes through the placement process of a dental implant. Speak with your provider, so that you fully understand how these procedures can help you to smile with confidence!
Bridges Keep Your Repair Above The Gumline
One of the pillars of modern restorative dentistry is the use of a dental bridge, which relies on your existing teeth to support a hanging prosthetic. This approach can be highly effective at renewing bite function, as well as the appearance of your smile. In addition, a bridge does not require surgery on your jaw; instead, two dental crowns on either side of your gap provide the stability you need to bite with confidence. Speak with your dentist and see if this solution fits your specific situation, as future instances of tooth loss can risk the sturdiness of the prosthetic appliance.
A Biocompatible Dental Implant Gives You Options Into The Future
For some, a dental bridge might not fit your specific needs, so it is important to discuss all of your prosthodontic possibilities with a trusted dental professional. You have options in your repair, including the placement of a biocompatible dental implant. This process derives its strength through a technologically advanced implantation technique using a durable titanium post. Through a biochemical mechanism known as osseointegration, your body will accept this special metal as if it were your own tissue.
Once the location heals, a prosthetic tooth is attached by your dentist. This new part of your smile can be altered or replaced, giving you the flexibility to adapt to future instances of loss. A novel procedure even allows for the creation of implant-supported whole mouth solutions!
Your Prosthodontic Caregiver In Greenville, TX
When you need a solution after a tooth extraction, speak with a knowledgeable dentist about your needs. Give us a call at Greenville, TX, dentist, Dr. Smith, at (903)455-5750 for more information or to schedule an appointment.