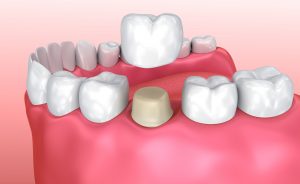 At one time, a dental crown required between two and three visits to complete. Which meant a serious time commitment for Greenville, TX, patients. Fortunately, we provide a more convenient option for our patients. With CAD/CAM technology, we create and place a dental crown in just one visit. Let's learn more about the CEREC system in today's blog.
The CEREC System
The CEREC system employs CAD/CAM technology to design and create a restoration in one visit. We begin by prepping the teeth receiving them, which means removing a small amount of outer tooth structure. We then take detailed impressions using digital technology. No need to bite down on sticky molds, the process instead takes just a few seconds. The images enable the team to design and create a 3D model, which will be uploaded into the CEREC milling machine, which sits onsite. The machine then creates the restoration from a solid block of ceramic. Finally, we place the completed crown in the same visit.
The Benefits of a Dental Crown
Since the restoration covers the entire visible portion of our tooth, they're a useful means of repairing cracked, chipped, or broken teeth. We also lengthen worn down teeth and address minor and advanced cases of tooth decay. They complete the final step of a root canal procedure and help address misshapen teeth. We've placed them to anchor dental bridges in place or to even restore a single tooth dental implant. With proper care and attention, they can potentially last decades. As you can see, they offer a number of benefits for patients of all ages.
Lifelike Appearance
We use ceramic for several reasons, such as the material's strength and durability. However, ceramic also contains stain-resistant properties and can be shaded to match your surrounding teeth. When in place, your new restoration should blend seamlessly with your smile, offering a tooth that looks completely natural. We want you to feel proud of your smile and eager to show it off to the world! We also want you to enjoy improved oral health with a restoration that lasts for many years to come. If you have any questions about our CEREC same day crowns, then please contact our team today. We're ready to address your questions and concerns and help you on the road towards a healthier and more beautiful smile.
Does Your Tooth Need Repair?
We want to return your smile to optimal health, function, and appearance, helping you avoid serious complications. To find out more about our lifelike dental restorations and other solutions for common oral health issues, schedule a consultation with Smith Family Dentistry in Greenville, TX call us at 903-455-5750. We proudly serve patients from Hunt County, Greenville, Royce City, Sulphur Springs, and all surrounding communities.