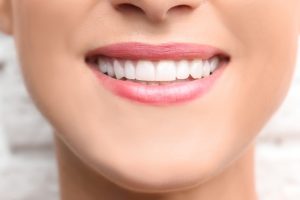 Our cosmetic treatments are not just limited to teeth whitening. In fact, we have two options that address issues with a tooth's shape and color in only one visit! In today's blog, your Greenville, TX, dentist is looking at the benefits of correcting esthetic issues with dental bonding and cosmetic contouring.
Dental Bonding
The dental bonding procedure uses a unique material to restore damaged structure. Composite resin is a special blend of glass and acrylic that can be shaded to match the color of surrounding tooth structure. In fact, we also use this material to provide tooth-colored fillings for people with tooth decay, so the restoration is safe for people of all ages and looks beautiful. Treatment involves removing any decay and then cleaning the tooth. We next prepare the composite resin and apply it to the tooth in several layers. We sculpt and mold the tooth as we cure the composite resin under a light. The final step involves polishing it for a more lifelike appearance. In one visit, we can repair minor chips and cracks, lengthen worn-down teeth, close gaps between the teeth, and even mask permanent discoloration!
Dental Contouring
In the same visit, or in a sperate one, we can improve esthetics by contouring your smile. The process involves buffing and sanding the tooth structure to addresses esthetic concerns. For example, we can dull teeth that appear sharp or pointed, and reshape overly large teeth or malformed ones. We can remove pits or grooves in the tooth's surface and address minor chips as well. Again, the entire process only takes one sitting to complete, and helps transform the appearance of your smile.
Teeth Whitening
For a smile makeover, our team can also combine these options with other popular cosmetic treatments. For example, we can reshape and repair teeth with bonding and contouring, but then brighten them with our in-office teeth whitening. Combining them with porcelain veneers also provides a means of instantly transforming the entire appearance of your smile. Treatment always starts with a thorough exam, so we can assess the cause and extent of your cosmetic issues, and then create a personalized treatment plan. If you have any questions about our cosmetic treatment options, or if you would like to schedule a visit, then please contact our team today. We would love to help you obtain a stunning new smile!
Do You Have Questions About Cosmetic Smile Improvements?
Our team is ready to help tackle your esthetic issues and improve smile function. To learn more about how we improve smile beauty in a single visit, schedule a consultation by calling Smith Family Dentistry in Greenville, TX, today at 903-455-5750. We proudly serve patients from Hunt County, Greenville, Royce City, Sulphur Springs, and all surrounding communities.