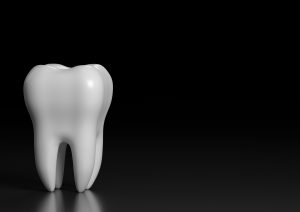 When a cavity forms, whether due to injury or poor oral hygiene, you could suffer toothaches that grow worse with time, and the risk of an infection. However, to prevent infections and put a stop to painful aches, we may suggest a restoration. In today's blog, your Greenville, TX, dentist will explain how we treat cavities with restorations like fillings, inlays, or crowns.
The Warning Signs of a Decayed Tooth
A cavity means a hole has opened in the outer enamel, the protective layer coating your tooth. The enamel usually keeps the inner dentin safe and free of harmful bacteria. However, poor oral hygiene could allow plaque buildup to accumulate, weakening and eroding enamel. An injury could also compromise the layer by cracking or chipping the enamel. Teeth grinding could also cause serious damage! Once bacteria reach the inner dentin, a cavity could form that grows with time, leading to serious discomfort, such as tooth sensitivity and toothaches. Fortunately, we have treatments to halt the decay and even prevent the onset of complications, such as infected or lost teeth.
Dental Fillings
The most common option is to place a dental filling. The filling is made from a blend of glass and acrylic that is metal-free. We can even shade the material to better match the color of surrounding tooth structure. The procedure only takes one visit, and starts with our team removing all decay and then cleaning the tooth. We then prep and place the filling material. We shape the treated portion as the composite resin cures under a light. The last step involves thoroughly polishing the tooth for a more lifelike appearance.
Ceramic Inlays
If the decay is a little too severe for a filing, we opt for a partial crown known as an inlay. An inlay fits in between the cusps on top of the tooth, and may treat more serious cases of tooth decay. We create them from ceramic, a strong and durable material that we shade to match the tooth. Ceramic is also stain-resistant and long-lasting, and has the ability to absorb bite forces and other pressures.
Dental Crowns
If you have a tooth that could become infected, we may place a crown. If an infection has already formed, we may perform a root canal that we complete with a crown. This restoration covers the visible portion of your tooth. At one time, placement required two to three visits, but we can now craft and place one in a single visit. With CEREC CAD/CAM technology, we create a ceramic crown that looks great and place it in the same visit, so you continue to enjoy a beautiful, full smile. If you have any questions, then contact our team today.
Your Greenville, TX Dentist Treats Cavities
At Smith Family Dentistry, our team can provide relief and protect your smile from the complications of untreated tooth decay. To learn more about our lifelike dental restorations, then contact your Greenville, TX, dentist, Dr. Smith, by calling 903-455-5750.